Upcoming Events
DREAM BIG: Stress Management - A Three Level Approach
August 23 - 6:15PM-7:30PM
In our culture, the standard plan for dealing with stress is to "shake it off" with an after-work yoga session or an early morning run. But this doesn't work when the wave of stress coming at us every day is more like a tsunami. We need a better approach. As a part of the Dream Big Series, I'll discuss how managing stress requires work on three different levels: prevention, resilience, healing. Join us for this free DreamBank presentation where we'll explore the importance of emotional resilience and strong communities as shields against the impacts of stress, and a key technique for reducing the amount of stress flooding our minds and bodies. From there, we can create mindfulness practices that work for us (it's not just about meditating in lotus position!) so that we can truly manage our stress.
DreamBank
1 N Pinckney St, Madison
Thursday, August 23rd
6:15PM – 7:30PM
Free to the public
Please RSVP!
Learn More
The Multitasking Myth - Making the Shift Together
November 26 - 8:30AM - 10:00AM
More and more people are recognizing – thanks to research and popular discussion – that the idea we can "multitask" is a myth. But even for those who've recognized this reality, there's a problem: multitasking is still an expectation in many workplaces, and it's become a habit in day-to-day life.
In this presentation, we'll review the brain research that has shown us what's really happening in our brains when we think we're multitasking, and what the short-term and long-term effects are on our ability to focus. We'll then turn to an interactive discussion about how we can shift the culture of multitasking that has taken hold in our workplaces and our homes, so we can recover our ability to focus and our ability to interact with colleagues, and with loved ones, in meaningful ways.
DreamBank – The Spark Building
821 E. Washington Ave, Madison
Monday, November 26, 2018
8:30AM – 10:00AM
Free and open to the public
RSVP link coming soon!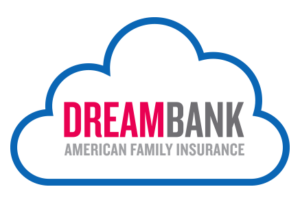 Learn More
debbyWordPress
The recent suicides of Anthony Bourdain and Kate Spade have brought a major public health problem from the shadows to the forefront of public discussion: in almost every state in the U.S., suicide rates have [...]
Facebook
Are you in the Madison area? I'm offering a new leadership development coaching group for Millennial Women! Starts in September - 40% off for those who sign up by July 27! Message or email (debby@pivotchange.com) me for more details!
Posted on Thursday, January 1, 1970 at 12:00AM