If you're in a northern place where sundown now comes at 4:30PM, you might feel a creeping dread as you grab your 3PM cup of coffee. But it doesn't have to be that way. Rather than letting it get us down, we can enjoy winter (really!) if we embrace it and use some key supports.
First and foremost: if you have full-blown seasonal affective disorder, take it seriously, just as you would high blood pressure or diabetes. An estimated 10 million Americans suffer from clinical S.A.D., and tens of millions more may have a mild form of the condition. Modern light boxes can make a huge difference, and medication during the darkest times of the year may be necessary for some.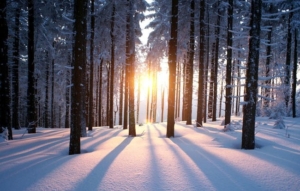 For those who just feel down about the cold and resist mightily the dark days of winter, a shift in mindset can improve your quality of life. The Danes know how to do it right. They have to: in Denmark, while the winter is not bitterly cold, throughout most of it they only get about 6 hours of daylight. Yet the Danes treat winter as a lovely time of the year, a time of warmth and renewal. They even have a name for it: hygee (prounounced HOO-guh).
"If you were to try to translate it, hygge would be more of a feeling than a word. It's sort of a full-on embrace of all things toasty, cozy, and restorative. Like that warm wave that washes over you when you ease into a hot bubble bath. Or that feeling that everything is right in the world when you hang out with your favorite people by the fireplace with mugs of hot cider (or bourbon). Or the simple joy of petting a sleepy kitten while it purrs."
To get into hygge is to relax into the fact that things go slower in the winter. Less will "get done" over the holidays. It's more about snuggling up with hot cocoa than struggling against the elements. Even if you work outside or have to get out the snowblower, once back inside you can embrace hygge.
Of course, for me, everything's an excuse for chocolate. But still! Hygge really does work.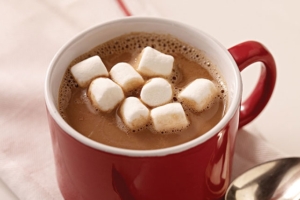 More info:
Hygge: The Danish Art of Happiness
The Book of Hygge: The Danish Art of Living Well