Career Transition Coaching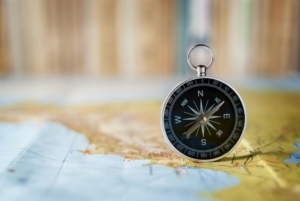 Today, it's less and less likely that people will start and finish a career at the same organization.
In fact, career shifts are now the norm.
Going from education to private sector or from public sector to non-profits and back again – shifts across sectors are also now more common.
Career transition coaching can help you navigate the emotional, strategic, and practical aspects of looking for a new job or bridging to a career in a brand-new area through:
Values exploration and clarification
Understanding how your skills apply in a variety of settings, and across different sectors (for-profit, non-profit, education,
advocacy, etc.)
Mapping out your "soft skills" – the ones most likely to get you from interview to job offer
Exploring emotional blocks or faulty belief systems that are holding you back
Support in building new social and professional networks
Help redesigning your resume, LinkedIn entry, and social media profile
Preparing for interviews – including how to (subtly) interview them
Thinking through how to negotiate salary and benefits
"Working with Debby was incredibly helpful. She provided just exactly the right combination of support and accountability that I needed to make a career decision. I feel much more clear about where I am going, and more importantly, much more in command of my own choices."

"I'm was in the midst of making some profound professional decisions about my career. I was always skeptical about using coaching services thinking that they were a frivolous extravagance in my over scheduled, hectic working life. Debby was a just in time,
effective resource that has given me a process and tools for making a decision that's right for me. It wasn't advice or self-help
puffery. It was a structured conversation with real tasks designed to achieve a goal I set. I would recommend this to anyone seeking
a change within their current organization, looking to switch careers entirely or simply looking to reflect on where they are to
determine where they want to go."